After 3 months I can final do a product review. Personally, I need to try the product a few time before sharing my opinion with you guys.


With that being said, I would like to share my thoughts on this conditioner. I found the recipes on Naptural85 channel.
The ingredients
(Know that you can always customize it according to your needs)
2 eggs

6 table spoon of mayonnaise

1 tablespoon of honey

I used the conditoner every 2 weeks and I would keep it on for 45 min to an hour.

Pros:
My hair was a lot softer and silkier after application
I also spotted a few curls on the top of my head (I was so shock at first, I thought a left over of my permed ends)
Cons:
The smell made me nauseous. I don't what it is with raw eggs... I can't even describe what it does to me.
The conditioner is very liquid. Even when I would dry my hair as much as possible. There was always drops of the mixture sliding down my neck and my temples.
Overall I would recommend this deep conditioner with a tiny warning sign. If you have braids , it may not be the right time to use it. There will be little particle stuck to your hair and braids will most definitely get in you way when you try to remove the particles.
If you have tried this recipe before, let me know what you though about it.
Until next time...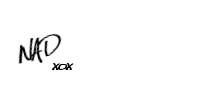 When the pictures were taken I didn't have a hood hair dryer. Since then I bought the
thermal turban heat wrap from hairtherapy wrap
.
I will give you feedback on it in an other post.